Healthy Gut. Happy Life.
My Good Gut is an online resource to help you learn about how your body works and provide actionable advice on how to improve your digestive health with diet and lifestyle changes.
Our gut health is extremely important for our overall health.
The truth is that your gut health can affect every aspect of your life. A healthy gut can help you lose weight, reduce your risk of heart disease, and even fight off colds! But what if your gut isn't as healthy as it could be?
Most people don't know that there are trillions of bacteria living in our digestive tract, and most of them help us digest food, fight disease-causing germs, and regulate the immune system.
But sometimes things go wrong with this delicate ecosystem. When it does we can develop a wide range of problems from bloating to IBS (irritable bowel syndrome), chronic fatigue, or even skin conditions like acne or psoriasis.
We provide information on how to deal with some common symptoms associated with poor gut health including constipation, diarrhea, gas, bloating, and heartburn.
My Good Gut is here to help you improve your gut health and keep your stomach happy.
Melody Carter
Managing Editor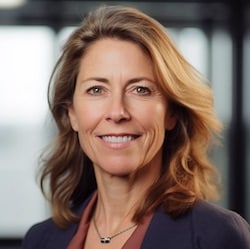 Melody Carter is a gut health enthusiast and the Managing Editor for My Good Gut. She wants to help others by finding ways to improve their gut health and live better lives.
Melody has made it her mission to help others find better ways of living their lives by focusing on gut health and digestion. These two areas are often overlooked, but can have a major impact on one's lifestyle.
Melody believes in the importance of taking care of your body, mind, and spirit with easy-to-follow tips that can be used as a starting point for those looking to learn more about living healthier lifestyles.
Feel free to contact her at melody@mygoodgut.com or the contact page.
Julie Guider, M.D.
Gastroenterologist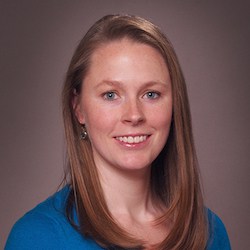 Dr. Guider is a thoughtful and caring physician who spends time listening and getting to know her patients. She uses evidence based medicine to help guide clinical decisions and educates her patients about all aspects of their illnesses and treatments.
In her practice, she sees a large proportion of female patients with irritable bowel syndrome. Her main interests include advanced endoscopic procedures and colon cancer screening and surveillance.
Dr. Guider earned her medical degree from Louisiana State University School of Medicine in New Orleans. She completed residency in internal medicine at University of Virginia. She completed her general gastroenterology and advanced endoscopy fellowships in Houston, TX at University of Texas-Houston, and training at Memorial Hermann and MD Anderson.
She is a member of several national GI societies including the AGA, ACG, and ASGE as well as state and local medical societies.
Feel free to contact her at julie@mygoodgut.com.
Chelsea Cleary, RDN
Dietician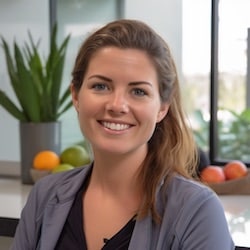 Chelsea is a Registered Dietitian Nutritionist (RDN) specializing in holistic treatment for chronic digestive disorders such as Irritable Bowel Syndrome (IBS), SIBO, and Crohn's disease.
Her approach to food has always been about balance, moderation, and variety. She believes good nutrition and is one of life's most important keys to health.
Her focus on digestive wellness goes beyond just treating symptoms. She educates patients on how they can heal themselves from their conditions by modifying lifestyle and dietary habits.
When I'm not working, I enjoy spending time with my husband, German Shepherd Rocky, family, friends, cooking healthy meals, reading, listening to podcasts or traveling the world to learn more about other cultures' food traditions.
Feel free to contact her at chelsea@mygoodgut.com.
Kelly Chow
Writer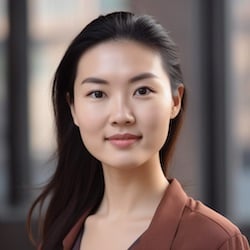 Kelly initially started a personal blog, reversingibs.com, and has now joined mygoodgut.com to share her experience with IBS.
She first encountered IBS symptoms when I was at the age of 24 with major-to-severe symptoms. She was in constant agony and depression due to the combination of symptoms she was enduring every single day.
She underwent all types of tests and experimented with many treatments before finally finding ways to manage her symptoms. It required persistence and patience, to feel about 70% better in 6 months and almost 100% by 9 months.
Kelly has written and shared ebooks and Gluten-Free diet plans that she has used to live life like she did before IBS.
Feel free to contact her at kelly@mygoodgut.com.
Sheila Jennings
Contributing Writer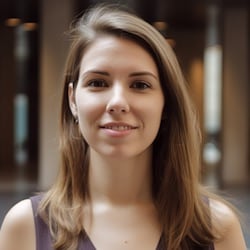 Sheila Jennings is a content writer on gut health, nutrition, food and recipes. She lives with IBS and has learned how to keep her symptoms at bay through diet and exercise.
Sheila's been writing about these topics for several years to help others on their journey to healing. She wants to educate others on what they can do to take back control of their gut health and live like they used to.
Feel free to contact her at sheila@mygoodgut.com.